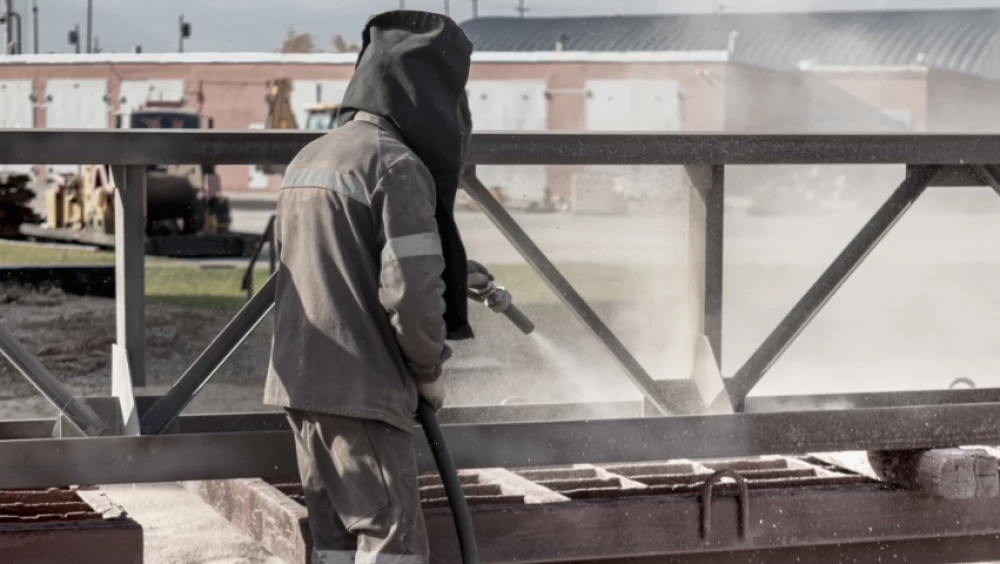 Factory Cleaning Services in Jamshedpur
Factory cleaning every month is a very necessary task to get rid of oil and chemicals. Cleaning of industries is also important for the safety of workers. If you are finding good Factory cleaning Services near me, choose EasyKleen. We provide reasonable Factory cleaning solutions for large and small industries.
Our supreme quality industrial cleaning solutions make your factory premises safe and clean. We also use powerful cleaning agents for industrial cleaning. Our products are safe and can remove stains of oil, grease, and chemicals within a few minutes.
In the task of factory cleaning, we take up cleaning of every area of your factory. We also offer toilets and washrooms cleaning services. Apart from that, we also wipe machines and remove chemicals and oils for their efficient working.
Additionally, our professional cleaning team reduces dust levels in the factory with effective techniques. We also clean the important areas of the factory to increase the safety of every worker. Moreover, we clean the warehouse and remove waste materials from every part of the factory.
Types of Factory Cleaning Services in Jamshedpur
Cleaning the full factory is not a small thing. It takes a lot of time to clean the factory from every part. You have to also remove stains and dust from the factory to maintain the safety of your workers. We at EasyKleen provide different types of Factory cleaning Services as per the need of the clients such as:
1. Warehouse Cleaning
Warehouses are the dirtiest areas of the factories. They are not used much except for storing used items or loading new items. Dust, oil stains, and chemical odors affect workers who have to regularly visit warehouses.
Our industrial cleaning services make the warehouse clean. We reduce dust levels and remove chemical odors by spraying effective products. Apart from that, we also sanitize every area of the warehouse to make it safe for daily use.
2. Floor Cleaning
In our factory cleaning package, we include floor cleaning services. We mop every floor of the industries with powerful equipment. Besides, we also use good quality floor cleaners to remove germs and bacteria from floors. Moreover, clean floors increase the safety of every worker in your factory.
3. Foam Cleaning
We use special products to clean windows and glass of industries. These products form foam and clean glass and windows effectively. They can be also used for cleaning other components of factories. Moreover, our foam products make shiny surfaces within a short time.
4. Cleaning of Machinery
Our factory cleaning services include cleaning of every machine. We use special emulsifiers and cleaning agents to clean the machine and its components. Our products also improve the efficiency of machines in your factory. They will also run smoothly after using these products.
Interested in this Services?
Ask for more Details & Latest Services Price
Why Choose Easykleen for Factory cleaning Services in Jamshedpur?
EasyKleen is one of the most popular names in the area of Factory cleaning Services in Jamshedpur. We have worked for many small and large factories for a long time. There are various benefits of choosing our services such as:
Safe Industrial Solutions
We use eco-friendly industrial cleaning solutions and safe products. Our solutions are free of chemicals, gases, and toxic elements. They do not harm pets, flora or fauna, or kids. Moreover, our products do not cause side effects in the body or skin allergies.
Modern Cleaning Equipment
Factories get dirty due to chemicals, grime, dust, and oil stains. We at EasyKleen use modern equipment to scrub floors and walls of factories. Our equipment can remove even the toughest stains of chemicals and oils within some minutes.
Well-Trained Staff of Cleaning
We hire efficient and experienced cleaning staff. Our team of cleaners is experienced and knows the use of every product. Besides, our team also follows social distancing rules and wears a face mask. It also takes all the safety measures during the process of factory cleaning.
Hiring our services of Factory cleaning in Jamshedpur makes your factory a safe and clean place. We work according to the highest standards and provide safety measures for every worker in your factory. We also offer some affordable packages of Factory cleaning Services at Home and offices.
Interested in this Services?
Ask for more Details & Latest Services Price
FAQs
The time taken to clean the factory depends on the size and area of the factory. Some small factories will be cleaned within 4 to 5 hours whereas large factories take 12 to 14 hours of cleaning.
Yes, we do offer affordable and the best Factory cleaning services in Jamshedpur for warehouses. We will empty garbage bins and remove dust with powerful cleaning tools. Besides, we will also arrange factory items systematically and sanitize the full warehouse with special agents.